Children and young people are often affected by sexual violence without even realizing it. However, they are sometimes also the perpetrators.
This app is intended to educate young adults about sexual violence. It should help to build more understanding for victims, but also to show the behavior of perpetrators. They should learn to help those affected and to resolve the situation.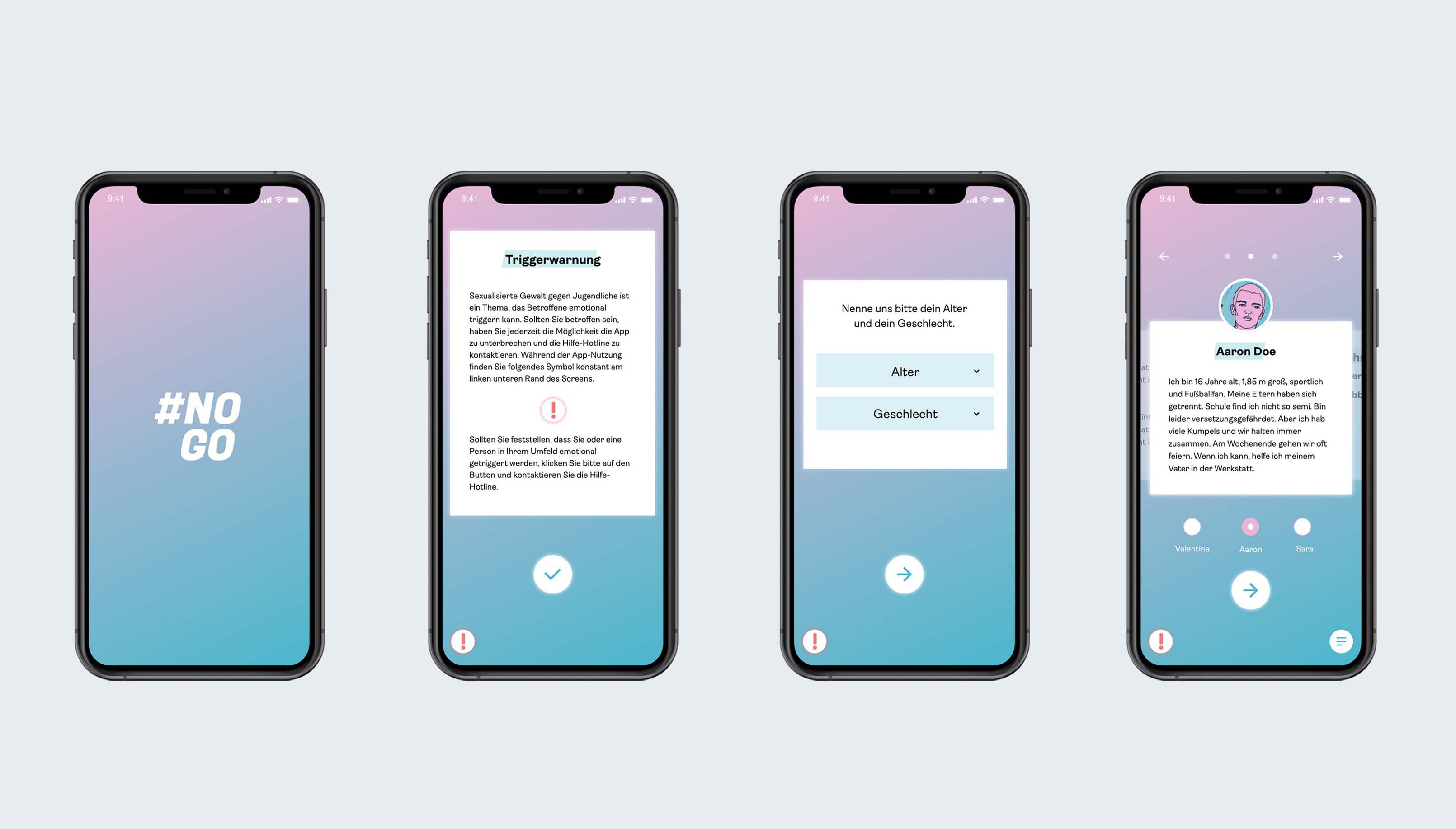 We solved the problem by giving the user the possibility to choose a character at the beginning. This character goes through several situations, either as a victim or a perpetrator. The user has the possibility to intervene in the situation, to ignore it or to participate. In this way, children and young people are made aware of how a situation can develop if they support it, for example.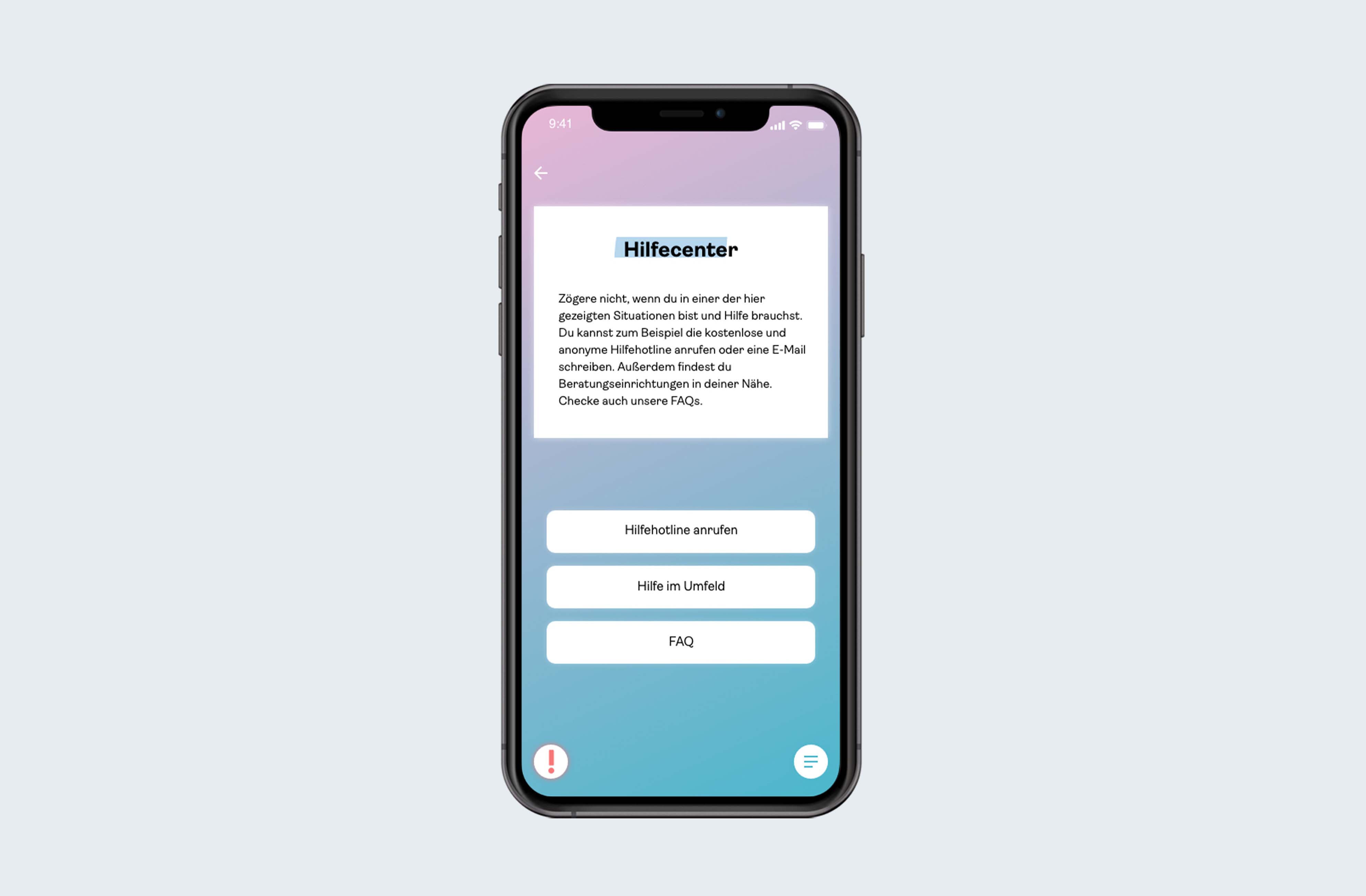 In the help center there is always the possibility
to find help in an emergency situation, either by phone or on site.